Sold
$515,000
on June 13, 2003

View * View * View

4467 Putting Green Drive
in Village Greens at Eagle Glen
South Corona, CA 92883

Click Here for a Map
Single Story Home
Built by Lennar in 1999
The House is Situated
Near The Top of The Hill
A Short Walk to The Club House,
Eagle Glen Park & Tennis Courts
Click to Enlarge
Type
Single Family Residence
Beds
3
Baths
2.75
Living Space
2,868 Sq Ft (from Property Profile)
Rooms
8
Lot Size
9,500 Sq Ft (Guesstimate)
Floors
1
County
Riverside
Thomas Guide
773 G7
School District
Corona-Norco
Association Fees
$52
Neighborhood
Awesome!!!
Year Built
1999
Parking
Attached garages for 3 cars
Can park
6
This is an Executive Home with Plenty of Upgrades
and a 180o View of the Valley & Distant Mountains
Inside Features

Lennar Plan 1 home

- Single Story:

18" Ceramic Tile in Entry, Hall, Family Room, Kitchen, Office/Den, Laundry Room & All Bathrooms
Upgraded Carpet & Pad in Living Room, Dining Room & All Bedrooms
2-Sided Fireplace Between Living Room & Family Room
Large Formal Living Room w/Fireplace, Crown Moulding, Built-In Book Cases & 8' Glass Doors to Patio
Large Formal Octagonal Dining Room w/4 Arches & Crown Moulding
Large Family Room w/Fireplace, 18" Ceramic Tile, Crown Moulding, Built-in TV Alcove, Window Seats & 8' Glass Door to Patio
Gourmet Granite Kitchen w/Full Granite Splash, Dining Island, 18" Ceramic Tile, Crown Moulding, Oak Cabinets & Wine Rack
Additional Dining Area in Kitchen
GE Profile Microwave, Double Oven and Dishwasher
Walk in Pantry
Large Master Suite w/8' Glass Door to Patio
Large Master Bath w/18" Ceramic Tile, Large Shower, JETTED Roman Tub, Porcelain Tile/Oak & Walk-in Closet
Large Bedroom #2 w/Mirrored Closet Doors
Large Bath #2 w/18" Ceramic Tile, Corian/Oak & Double Sink
Large Guest Bedroom
3/4 Guest Bath #3
Large Laundry/Mud Room w/18" Ceramic Tile and Deep Sink

Outside Features

Gated & Landscaped Entryway w/8' Entry Door
Large Lot
Large Patio Area
Patio Cover
Built-In BBQ

Block Wall & Wrought Iron Fenced Yard

Fruit Trees Including:
Apple
Banana
Fig
Orange
Pear

Other Features

Plantation Shutters
Blinds & Curtains
Walking Distance to Eagle Glen Club House
Walking Distance to Tennis
Walking Distance to Recreational Park
Dual central A/C Units
Dual central F/A Heat
Cable TV Hookups
3 Car Garage
Deep Driveway for Extra Parking
4467 Putting Green Drive
in Village Greens at Eagle Glen
Corona, CA 92883

---
Thinking of buying a NEW home?
The Builder's Agent represents the BUILDER...
NOT YOU !!!

Flag Pin Realty
can represent YOU with YOUR interest in mind...
at NO COST to YOU !!!
Call 951.736.7871 TODAY !!!


Luxury Homes of The Rich & Famous

Orange County Register New Homes


---
---
---
We Specialize in Luxury, Golf and Coastal
Real Estate & Homes
From The Desert to The Sea Including:




Eagle Glen, Chase Ranch,
Dos Lagos, The Retreat, Trilogy,
Seven Oaks, Crown Ranch,
Mountain Gate, Sierra Del Oro,
South Corona, Montecito Ranch,
Sycamore Creek, Horsethief Canyon,
Corona Valley, Eastvale, Norco,
Orangecrest, Loring Ranch,
Victoria Grove,
Lake Elsinore, Wildomar,
Murrieta, Temecula &
Bear Creek in Riverside County,
Victorville in San Bernardino County,
Yorba Linda, Anaheim Hills, Villa Park,
Brea, Fullerton, Placentia,
Huntington Beach,
Fountain Valley, Costa Mesa,
Balboa Island, Newport Beach,
Laguna Beach, Dana Point,
San Juan Capistrano & San Clemente
in Orange County,
Long Beach in Los Angeles County

Didn't Find Your Dream Home?
Search the MLS
Then eMail or CALL Us To
Set Up A Viewing Appointment !!!



Click to Search the California Regional MLS

Jasmine & Séan Homes For Sale On Zillow
---
Search the Internet
Then eMail or CALL Us To
Determine Whether The Property Is REALLY Available !!!

Need Directions to a Property?

---
---
Bookmark This Page
(Windows ctrl-D)


Sign Up For The FTC
National DO NOT CALL Registry
(Don't Forget To Register Your Cell Phone & Fax Machine Too)


---
The information presented on this Web site is deemed reliable, though not guaranteed.
Some of the information presented here may have been estimated and
some of it may have been provided by the Seller.
SELLERS TEND TO EXAGGERATE!!!
BUYERS MUST VERIFY ALL INFORMATION!!!
All Information, including but not limited to List Prices and Loan Rates, is subject to change without notice.
* Special Loan Programs are subject to certain restrictions. Ask your Loan Officer for details.

---

CORONA, RIVERSIDE Homes for Sale, Real Estate, Loans - Séan McAlary, Broker
Real Estate, Homes, Golf Property, Land, Riverside County Mortgage Loans, Corona, Eagle Glen, Chase Ranch, Dos Lagos, The Retreat, Trilogy, Seven Oaks, Crown Ranch, Bel Air, Chase Court, The Pinnacle, Mountain Gate, Sierra Del Oro, Sycamore Creek, Montecito Ranch, Horsethief Canyon, Lake Elsinore, Norco, Eastvale, Lake Hills Reserve, Victoria Grove, Orangecrest, Loring Ranch, Murrieta, Temecula, CA Ocean Front Real Estate, Beach Homes


---
Corona, Riverside
Real Estate, Homes and Loans
No matter where you live, you can use the Internet to access our Southern California Real Estate for sale or lease. Simply click Search the MLS here or on the left side of your screen.

Riverside County, CA makes up part of the Inland Empire and is one of the fastest growing counties in the USA. On the west, Riverside County borders Orange County. Corona, CA is the western most city in Riverside County and consequently borders Orange County. In recent years Corona has become the fastest growing city in Riverside County due to it's proximity to the job market in Orange County. Some of the more popular established neighborhoods in Corona are Eagle Glen, Chase Ranch, Seven Oaks, Mountain Gate, Sierra Del Oro & Green River. These are in zip codes 92881, 92882, 92883. Corona also encompasses zip codes 92879 and 92880.

Green River started blossoming in the 1980's during the Inland Empire's initial growth period due to the exodus from Orange County & Los Angeles County. Development of the Mountain Gate community started in approximately 1996 and lasted for several years.

Eagle Glen was the first of the communities designed around a championship golf course. Eagle Glen, Chase Ranch, Dos Lagos, The Retreat, Trilogy, Crown Ranch, Montecito Ranch, Sycamore Creek & Eastvale represent the newest developments in Corona and are products of the 21st Century. Of these, Chase Ranch home owners are allowed to maintain RV's on their property while Dos Lagos, The Retreat, Trilogy, Seven Oaks & Crown Ranch are gated communities. Click Here to read an article from the LA Times describing Sycamore Creek. You can also get information about Sycamore Creek at www.SycamoreCreekHomes.com.

Riverside County has since become famous for its many golf courses. Today's new home builders are designing communities around high profile golf courses designed by such famous names as the Dye family & Jack Nicklaus. Golf course lots & golf course view lots are in high demand and consequently command a premium. In 2005, Eagle Glen became such a hot real estate market that the Board of Directors passed a sign regulation to limit the signs that were being posted in the neighborhood.

Norco is situated just north of Corona & is actually an abbreviation for NORth COrona. Norco is famous for its horse property & much of the property in Norco requires a portion of the land to be set aside for animals. Eastvale is located north of Norco and both are bisected by Interstate 15. Corona Valley is near the intersection of the 60 Freeway.

Victoria Grove, Orangecrest and Loring Ranch are all east of Corona and represent fine areas of Riverside County also. Victoria Grove is a good example of an up & coming gated community in Riverside County.

You can also use the Internet to access our properties in any California City including: Anaheim Hills, Orange, Villa Park, Yorba Linda, Brea, Fullerton, Placentia, Murrieta, Temecula, Bear Creek, La Costa, La Cresta, Long Beach, Huntington Beach, Fountain Valley, Costa Mesa, Balboa Island, Newport Beach, Newporter, Crystal Cove, Emerald Bay, Laguna Beach, Dana Point, San Juan Capistrano and San Clemente.

FLAG PIN MORTGAGE features Home Purchase Loans with No Broker Origination Fee when you purchase your home thru Flag Pin Realty. You SAVE with Flag Pin Mortgage since we broker our Home Loans thru multiple lenders and can shop a lower home loan interest rate for you. Whether your Home Loan requirements are for a conforming home loan, a jumbo home loan, a super jumbo home loan or a mega home loan, our loan officers are ready to assist you with your finance needs.
---
Corona General Info
Corona is a city in Riverside County, California, United States. As of the 2000 census, the city had a total population of 124,966; a 2004 special census put the fast-growing city's population at 144,274. The city of Norco lies to the northeast, Chino Hills and Yorba Linda to the west, and the Cleveland National Forest to the southwest; unincorporated areas of Riverside County line all of its other borders. It is served by the Corona, Chino Valley, and Riverside freeways, as well as the 91 Line of the Metrolink commuter rail system.
Corona Municipal Airport (FAA designator: AJO) serves the city and has a 3,200 foot runway. Corona Regional Medical Center is a General Acute Care Hospital with Basic Emergency Services as of 2005. [1]
Corona History
Corona was founded at the height of the Southern California citrus boom in 1886, advantageously situated at the upper end of the Santa Ana River Canyon, the only significant pass through the Santa Ana Mountains. The town of Corona, once laid claim to the title "Lemon Capital of the World." A museum there presents the lemon's former role in the local economy. It derived its name (and its nickname, The Circle City) from the curious layout of its streets, with a standard grid enclosed by the circular Grand Boulevard. Also, the renowned circular Grand Boulevard is where three international road racing events took place in 1913, 1914 and 1916. In more recent years it has been known as the Gateway to the Inland Empire. Prior to the 1980s, Corona was a largely agricultural community, dominated by citrus orchards, ranches, and dairy farms. Sky-high real estate prices in Los Angeles and Orange counties made the area's cheap land desirable to developers and industrialists, and by the late 1990s it was considered a major suburb of Los Angeles. In recent years, Corona has changed from a working-class bedroom community for Orange County and the larger cities of the Inland Empire to a full-fledged edge city in its own right, with industrial parks opening near Norco and luxury housing developments rising in the foothills of the Santa Anas. The development of commerce and industry in the city has been accelerated by congestion on the Riverside Freeway, with many firms leaving northern Orange County to be closer to their employees' homes in Corona and Riverside. The construction of the Chino Valley Freeway nearby has also linked Corona to the Pomona and San Gabriel valleys, with the result that the once largely white and Latino city has experienced an influx of Asian American residents who commute to Asian-oriented businesses in cities such as Alhambra and Diamond Bar. Corona was also home to the Corona road race, a Grand Prix race in the early 20th Century.
---
Real Estate Best
http://www.realestatebest.com/index.php?t=sub_pages&cat=3514
LinkRE.com
Real Estate Directory and Resources.
http://www.linkre.com/agents-brokers/california/corona
Real Estate Link Exchange
http://www.realestatelinkexchange.com/ Home > Agents & Brokers > California > Corona
Real Estate Popular
Residential Real Estate Services and Real Estate Professionals Resource
http://www.realestatepopular.com/index.php?t=sub_pages&cat=286
@LA
The guide to Greater Los Angeles and Southern California
http://www.at-la.com/cities/Corona/real.htm#agents
ABC's of Real Estate
A consumer information web site loaded with real estate information and tools, located at
http://www.RealEstateABC.com Top 100
CaliforniaRealEstateDirectory.com
http://www.californiarealestatedirectory.com/golf_communities/
Real Estate, Homes & Loans Link Exchange
Real-Estate-Agents.com
http://real-estate-agents.com/in/US/California/
---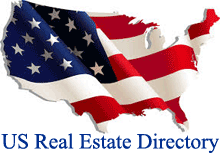 California Real Estate Agents
---
Need Directions to a Property?

---
---

CORONA, RIVERSIDE Homes for Sale, Real Estate, Loans - Séan McAlary, Broker
Real Estate, Homes, Golf Property, Land, Riverside County Mortgage Loans, Corona, Eagle Glen, Chase Ranch, Dos Lagos, The Retreat, Trilogy, Seven Oaks, Crown Ranch, Bel Air, Chase Court, The Pinnacle, Mountain Gate, Sierra Del Oro, Sycamore Creek, Montecito Ranch, Horsethief Canyon, Lake Elsinore, Norco, Eastvale, Lake Hills Reserve, Victoria Grove, Orangecrest, Loring Ranch, Murrieta, Temecula, CA Ocean Front Real Estate, Beach Homes